Email Marketing
Twitter, LinkedIn, Facebook, Email Marketing has risen to prominence as one of the most popular forms of marketing out there. In addition to being effective, it's also personal and accessible for a wide variety of companies. Email marketing is the act of sending a commercial message, typically to a group of people, using email. In its broadest sense, every email sent to a potential or current customer could be considered email marketing.
Goal Focuses Email Marketing Agency
Our agency's email marketing services help you speed up your sales cycle. The goal of email marketing is to move your prospects from one stage of your sales funnel to the next. In other words, our agency will send emails that motivate people to buy your products and services. Our email marketing agency will craft engaging newsletters to help you stay top of mind. We can also create "drip campaigns", or email automation sequences, to send a systematic flow of emails to your marketing leads. Use our email marketing services to speed up your sales cycle, save valuable time, and utilize our experienced personnel.
Why Email Marketing??
Email marketing is not new, but it is far from dead. Below are a few reasons why you should consider using our agency's email marketing services:
9 billion people use email applications.
91% of consumers check their email on a daily basis.
86% of consumers would like to receive promotional emails from companies they do business with.
Agency Email Marketing Services
Email Marketing Strategy
The first thing our agency will do is develop an email marketing strategy for your business. It will define the "who, what, when, and how" of your campaign. We will research your audience and determine who will be the best audience to target. We will then craft a content strategy to determine what your brand's message should be and how we will add value. And finally, we will determine when emails will be sent and how they will progress leads down your marketing funnel.
Lead Magnets
The next thing our agency will do is create a strategy to develop your email list. This normally consists of developing lead magnets, or offers, that incentivize people to provide you with their email address in exchange for something of value. Examples of lead magnets include free guides, checklists, quizzes, eBooks, and much more. We will work with you to develop a lead magnet to attract more leads for your business.
Website Call to Action
The next step our email marketing agency will take is to implement call-to-actions on your website to promote your lead magnets. This will help you convert your website visitors into email subscribers. Typical website call-to-actions include floating headers, website pop-up forms, sidebar forms, and more.
Advertising Campaign
The fastest way to grow your email list is to advertise your lead magnets. You would need to use our social media advertising or search engine advertising services to do this. Our agency will advertise your lead magnets on social media or search engines to generate more subscribers. We would direct traffic from advertising to a custom landing page that allows people to opt-in to your email list.
Email Marketing Software
Our clients will be able to use our recommended email marketing software. Our agency will help you select and implement an email marketing software to receive leads and send emails. If you have a preferred email marketing software, we can also integrate with yours if it fits within our capabilities.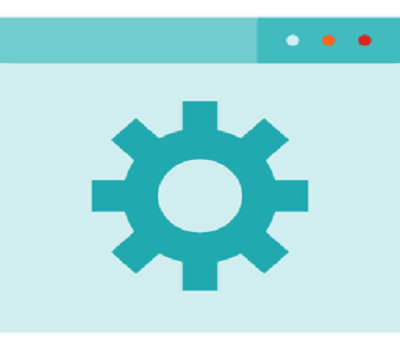 Email Newsletter
Our email marketing specialists will design email newsletters that reflect your business. The emails we develop will use best-practices for email deliverability, open rates, click-through-rates, and conversions. The content within your emails may include relevant blogs, case studies, upcoming events, and more.
Email List maintenance
Our agency will also perform routine list maintenance. It is important to remove unengaged subscribers from your email list. If your subscribers do not engage with your emails, it will negatively impact your email deliverability. In other words, if you have a bad list, you will end up in spam. We will monitor your contacts' engagement on an ongoing basis to ensure that you have an engaged email list.
Email Marketing Reporting
Our agency will send reports every month to breakdown your email marketing performance. The main metrics we look at are subscribers, open-rates, click-through rates, and conversions. We will review, analyze, and strategize to improve these results each month.
Inbox Delivery
Whitelisted IP
Multiple Users Accounts
IP Management
DKIM & RDP
Multiple Users Accounts
24*7 Tech Support
Report & Analysis